The latest addition
We all know the advertising space is crowded and messy, with more and more money being poured into the platforms leading to brutal competition. Adding more channels and touchpoints to your marketing strategy can help you reach more people at a better price. Starting today, we now offer Bing as part of our portfolio of channels to use with Amanda AI.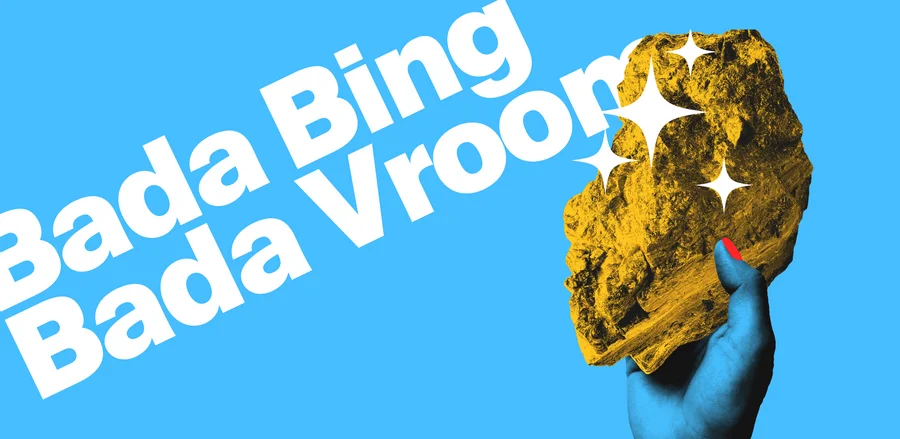 Why is Bing a good thing?
Last year, Bing had around 1 billion visitors every month, which means it still holds a significant market share, even though Google is significantly larger. But with the spotlight on Google, many people choose to allocate large portions of their marketing budget to Google's channels and forget about Bing. Less competition means lower prices that still can drive valuable traffic. Therefore, Bing can be an excellent addition to your marketing strategy and perhaps reach new people looking for your service or product.
Boost your ads with more data
Bing is an advertising platform that boasts a wide array of marketing opportunities. They provide targeting options to reach the right audience to increase your visibility and website conversions. Right now, we can offer 6 different campaign types for marketing on Bing:
1. Standard search ads
We create ad groups, keywords, and ads from data that we scrape from your website. Just like Google, we create ads based on categories and products available on your site without you having to lift a finger. Our robot then creates audiences, matches them with criteria like platform, age, and gender, and optimizes those ads based on performance. We also offer different bid strategies in place, depending on how many conversions the campaign has.
2. Dynamic search ads (DSA)
We use the same basic principles for our dynamic search campaigns as standard search ads. We build the ads from your website data, such as categories and availability of products, and match them with up to X audiences daily. We also use Bing's index of the site and our own to find relevant audiences — for example, different platforms or age groups — then match them with criteria like gender. We have different supporting bid strategies to increase conversion depending on how the campaigns perform.
3. Brand campaign
We use the same basic principles for your brand campaigns as for standard search ads, meaning we scrape information from your website to build the ads and generate keywords. However, our robot will also include your store's name in all keywords for brand campaigns.
4. Pure brand campaign
The same setup as the brand campaign, but all keywords are instead the store name or parts of the store name.
5. Standard shopping
We create ad groups based on the data we scrape from your website daily. We use this information to create products that we post in the merchant center, which then is used to create your Shopping ads. To run shopping campaigns, you must have a merchant store setup and a UET tag on your website. If you need help with this, we can offer the setup through our partner, GO MO Group. Get in touch for a quote.
6. Smart shopping
Just like standard shopping, we post your products to the merchant center, but, as opposed to standard shopping, we use different bid strategies along with Bing's own targeting.
As always with Amanda AI, these automated campaigns are optimized daily to deliver the best results we can. We divide a set budget among them based on their performance so that all campaigns get a fair shot at success. There is no minimum spend, but for us to optimize, clicks and conversions are required, which will go much faster if you spend a little more.
What can I expect from adding Bing?
Since Bing is not as big as Google, there's significantly less traffic even though they have billions of users using their search engine every month. Bing can therefore be a good addition for brands who want to reach new audiences and perhaps even grow in markets where Bing has a large market share. The benefit of having less traffic than Google is that the competition is not as fierce, meaning you can bid less and still achieve good results. 
How to get started with Amanda AI for Bing
For us to get you set up and running with our advertising robot, there are a few things you need.
First, we can only run ads for you on Bing if you already run ads with Amanda AI on Google. They are integrated and not possible to separate at this moment. 
Secondly, you'll need a Microsoft advertising account. In the next step, we'll send you a link that will grant us access to your account for us to access your account ID, customer ID, and Merchant Center ID. After this, you're ready to rumble! More conversions for the money and more money for the conversions!
Contact us today to learn more about how you can benefit from using AI advertising on Bing. You can check out our pricing page if you're interested in knowing more about the price of running Amanda AI for Bing.
Special offer
Do you need help to set up your Bing events to get ready to run Amanda AI for Bing? We've partnered with GO MO Group to get you set up most easily. Starting at 6,000 SEK, GO MO will help set up all the events you need, including testing and goal creation, to start running Amanda AI ads on Bing. Contact our Partnership Manager today for more info.
Bada bing bada vroom!